Home
›
›
Dungeon Grappling Kickstarter - Grappling just got scary again
Dungeon Grappling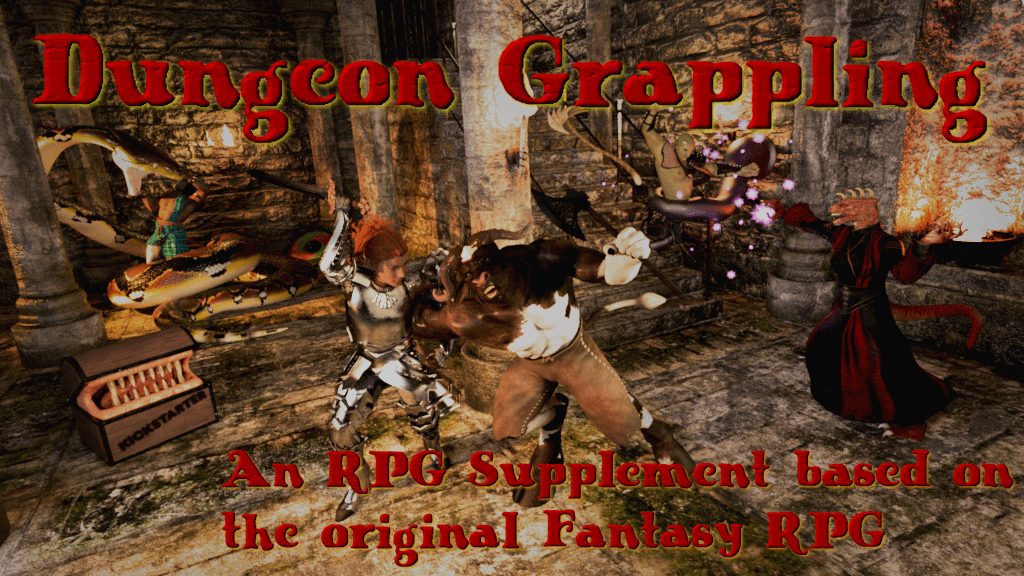 From the first story ever told, to tales on the silver screen. Gilgamesh and Beowulf. Hunting cats and giant scorpions. They all have at least one thing in common: they engage in one of the oldest forms of combat on the planet.
Dungeon Grappling
delivers that to your tabletop, for editions including OSR-based, the PFRPG, and 5e.
Why should you care about grappling?
So: if you would, please reshare the Kickstarter link, or even pledge yourself!
The KS has passed it's funding goal, and even it's first stretch goal. We've also added a print-on-demand option.
So with that, an $18 (plus shipping) "Fechtbuch" pledge gets you
A hyperlinked, full-color PDF of the book, with layers for easy printing

A softcover, premium color POD copy (should be 46-50 pages) from DTRPG

A single-column layout eBook for easy reading on small screens, tablets, and smartphones

Other pledge levels are available - including some Art Sponsor tiers so you can support the fine folks doing the illustrations for the book.
Thanks for reading - and please check out my offering!