[

This Event has Ended

]
Ryle Bloodgroove won with the closest number 275.

The winning number was:
268
This in-game event allows each
Crowd Control FC
member to attempt to guess a preselected number from 1 to 500 in order to win one of the gardening minions. The entry fee for guessing is
one
of the following:
Grade 3 Thanalan Soil (req 46 miner to gather)

Grade 3 Shroud Soil (req 46 miner to gather)

Mandrake Seed (reqs 30 botanist to gather)

Krakka Root Seed (sold at Material Supplier, Seagaze Markets subdivision teleport)

Rules: One guess per FC member (please no alts). If you win the minion, please use it. To enter please bring one of the entry fee items listed above and your number guess to Dust Cobblestone in game.
The minion for this event is the King Tomato: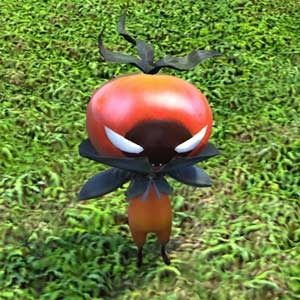 Should you choose a number that's already been chosen, I will require you to pick a new number. Upon the winning number being chosen, this event will be closed, this post will be updated and I will update my in-game shortmessage. If no one picks the number after one week, the closest number will win the minion.
This event is being used to not only distribute the minions from our FC garden that take a large amount of time and resources to grow, but to make it easier for our resident garden keepers to keep up with demand for krakka root & minion combinations without having to spend hours/thousands of gil to start up new crops every few days. All entry items will be used in the FC garden to produce crops for the FC.
Good luck everyone!