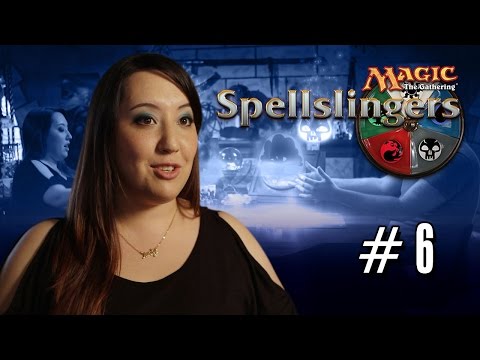 And so Spellslingers S2 comes to a end, in a fairly one-sided fashion no less. However I have to say that it wasn't until I was starting writing this, that I realized exactly how one sided the game was, so even more props to the editing team. I guess that year of experience really helped this time around.
This weeks highlight for me was the running theme of Mindgames - yeah Sean, of course you accidentally showed the Recamation Sage. It had nothing to do with knowing it would forestall any possible artifacts/enchantment plays. Don't forget, some of us have seen your StarCraft builds with JP.
Also I really loved "Esper's" token cards, why is that not a standard feature for every deck. Feels like it would have been useful for all the Hydras.
All in all a most magical season. Whilst One may have had the better guests (FELICIA, and I think there were some other people on as well), Two had the better/closer games, and I'm really looking forwards to the inevitable M16 based Season 3 :-)
PS: Yes sadly there were no Merfolk this time out :-( Maybe Jesse can return with a theme deck in season 3?
Love The Guild and/or Choose Your Own Adventure Novels? Then make sure to check out The Trials of Codex.