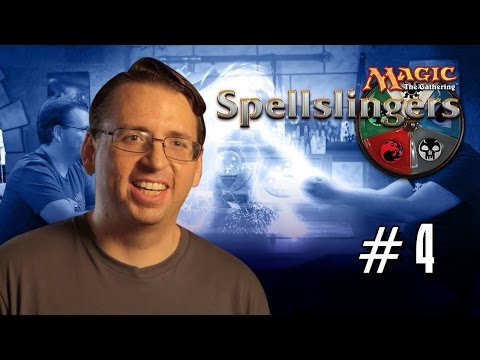 Ah the pro player finally arrives, time to see how much skill really matters in magic :-P
Gotta say when I knew a pro was coming, I did have some concerns with the potential complexity of the forthcoming game. But rather than avoid the problem G&S chose to embrace it head on, and for the most part succeeded. Admittedly there where one or two moments where I had to double check things/card text, but both Sean and Luis were excellent at explaining the concepts to a non-magic player (though admittedly one who knows a lot of the genre's terminology from elsewhere), and once again I found myself enthralled in another fantastically close game.
I know I've mentioned this before (last ep I think), but whoever's responsible for the games being so competitive this time around, bravo my friend, bravo! Also bonus points to whoever decided to add the mana counter in post :-)
Before I go there is one thing, I would like to ask the magic geniuses in the audience - I knew Top Decking & Chump Blocking even before they explained them, but what's Time Walking?
PS: Merfolk twins! The curse of the Cox continues!
Love The Guild and/or Choose Your Own Adventure Novels? Then make sure to check out The Trials of Codex.