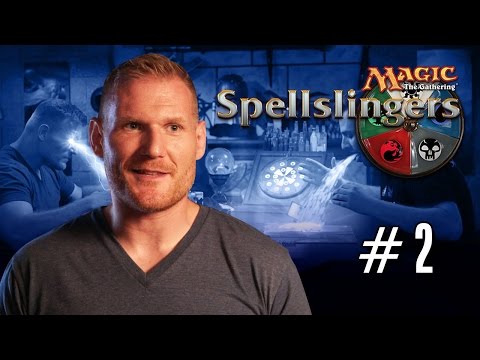 So Day[J]'s glorious season 2 unbeaten streak didn't last long, but given that he's 4-4 for the series overall, he's still well ahead of Wil.
All in all I thought that was another fantastic episode, with not only the second close game in a row, but the transcendental return of Gavin. Josh also turned out to be an excellent guest, and the strategy back and forth segments featuring the pair, were really entertaining to watch, and more importantly fairly light on the hi-end jargon. Something that might be a concern later in the season when the inevitable pro magic player makes an appearance.
I'm really looking forwards now to next weeks 20min gag reel, featuring Sean laughing uncontrollably, and bonus points for the Merfolk shout-out, which I'm going to assume was a call-back to the much revered Jessie Cox episode :-9
Love The Guild and/or Choose Your Own Adventure Novels? Then make sure to check out The Trials of Codex.