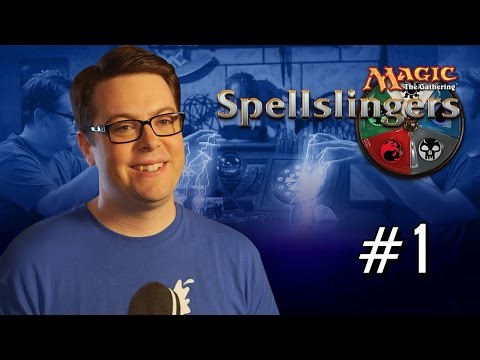 Sean's back, He's red and white, and he's funnier than ever.
I'll admit I was a little wary going into season 2, partially because of not knowing any of the guests this season (Greg was awesome FWI), and partially because as a non-magician I was wondering how much text support we'd get in year two (lots, not to mention a rookie player - yay!) But to the surprise of absolutely no-one the show was just as awesome as it was the first time round.
And what a way to start, now admittedly its possible the order was designed to give us a close game right off the bat, but whether it was or not, that was a thoroughly entertaining match. Sean managed to display his uncanny ability to be land-starved, top deck like a boss, and beat the inevitable troll comments all at once, and Greg proved that even a newbie can pull out some life altering combo's :-)
Looking forwards to the rest of the season 2 (& 3/4/5...), and seeing (SPOILER) if Sean can pull off a perfect 6-0 record this time out.
(Calling it now, unbeaten Day[9] is season 2, cos that's real likely to happen.)
Love The Guild and/or Choose Your Own Adventure Novels? Then make sure to check out The Trials of Codex.