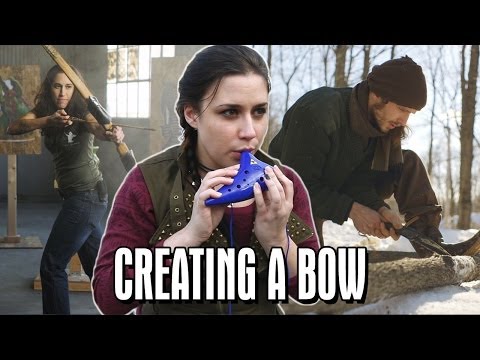 May as well complete the set (if a little late) with the final(?) behind the scenes video for Arcade Arms season 1. And once again I have to say I might have preferred the BTS to the actual episode. Whilst I enjoy both of them, the BTS's seem a little less, dare I say it, casual :-P Though I do have to admit the moment they started talking about the bowyer's background I immediately pictured Ellie :-)
Overall, whilst there's no question that the show, and its format/style have received a mixed reaction from the folks here on the forums. No one can doubt that the premise of the show brims with potential, and with some retooling I don't see any reason why it shouldn't go on to become a G&S staple. That's assuming of course we don't get more episodes in season 1 (shrugs).
PS: Given that we know now how bad Nika is at the "snow thing" isn't it even crueler that all the episodes have been filmed in the frigid North so far?
Love The Guild and/or Choose Your Own Adventure Novels? Then make sure to check out The Trials of Codex.