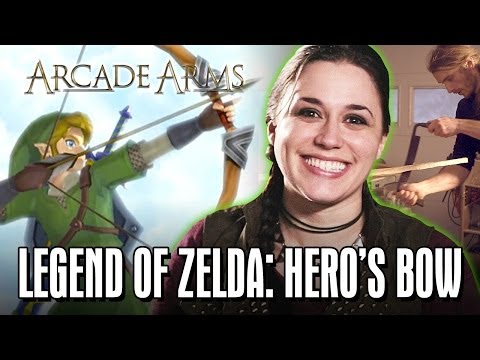 So we're three episodes into the season now, and I have to wonder are there no weaponsmiths in the southern half of North America? So far poor Nika has been freezing her ears off in snow every week. Maybe episode 4 will take her to Florida or California, for a little sun, sand and destruction.
Still, the bow made for a nice change of pace this week as it gave us a entirely new "forging" process. Not to mention some really cool slow-mo images. Though the evil part of me kind of wishes they'd tried to make the boomerang. A top heavy throwing weapon would be an absolute nightmare to use in reality :-)
Also I can't help noticing that despite its "power" the range on the Hero's bow doesn't seem to be too great.
Love The Guild and/or Choose Your Own Adventure Novels? Then make sure to check out The Trials of Codex.