Hello everyone!
As we start a brand new year here at Geek & Sundry, we're preparing for big changes, new events, and all-new shows. Let's kick this off with our New Shows in the New Year, delivered by Amy Dallen, who has big news herself! See what we've got lined up for Spring: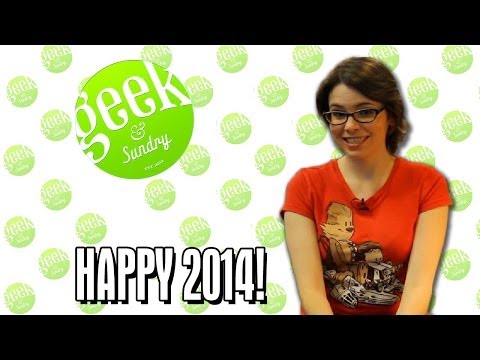 New shows to look forward to include
Caper
,
Spooked
, two new shows from
Adam de la Pena
(creator of
Outlands
),
Arcade Arms
, which is a show on video game weaponry hosted by Nika Harper, Amy Dallen's
Talkin' Comics Weekly
, and
Geekend Update
with Akeem Lawanson. Returning later this year is
Spellslingers
(release date announcement later!) along with even more episodes of
TableTop
and
Co-Optitude
! And this is just the beginning...

With all that said, I'd like to cover what's
not
mentioned in this video - from an expanding community to Vlogger changes, we have quite a lot to talk about!
Next up: VLOGGERS.